How to make Healthy Pancakes Toppings
The best part about the weekend is getting up at your leisure and having time to make your favorite breakfast. On weekdays you are in such a hurry that you find whatever is convenient and just shove it in your mouth and are on your way. But the weekends are like a home away from home. You put on your apron and get to play in your kitchen. Thus, my designated weekend breakfast are pancakes and to throw in a little twist, healthy pancakes toppings.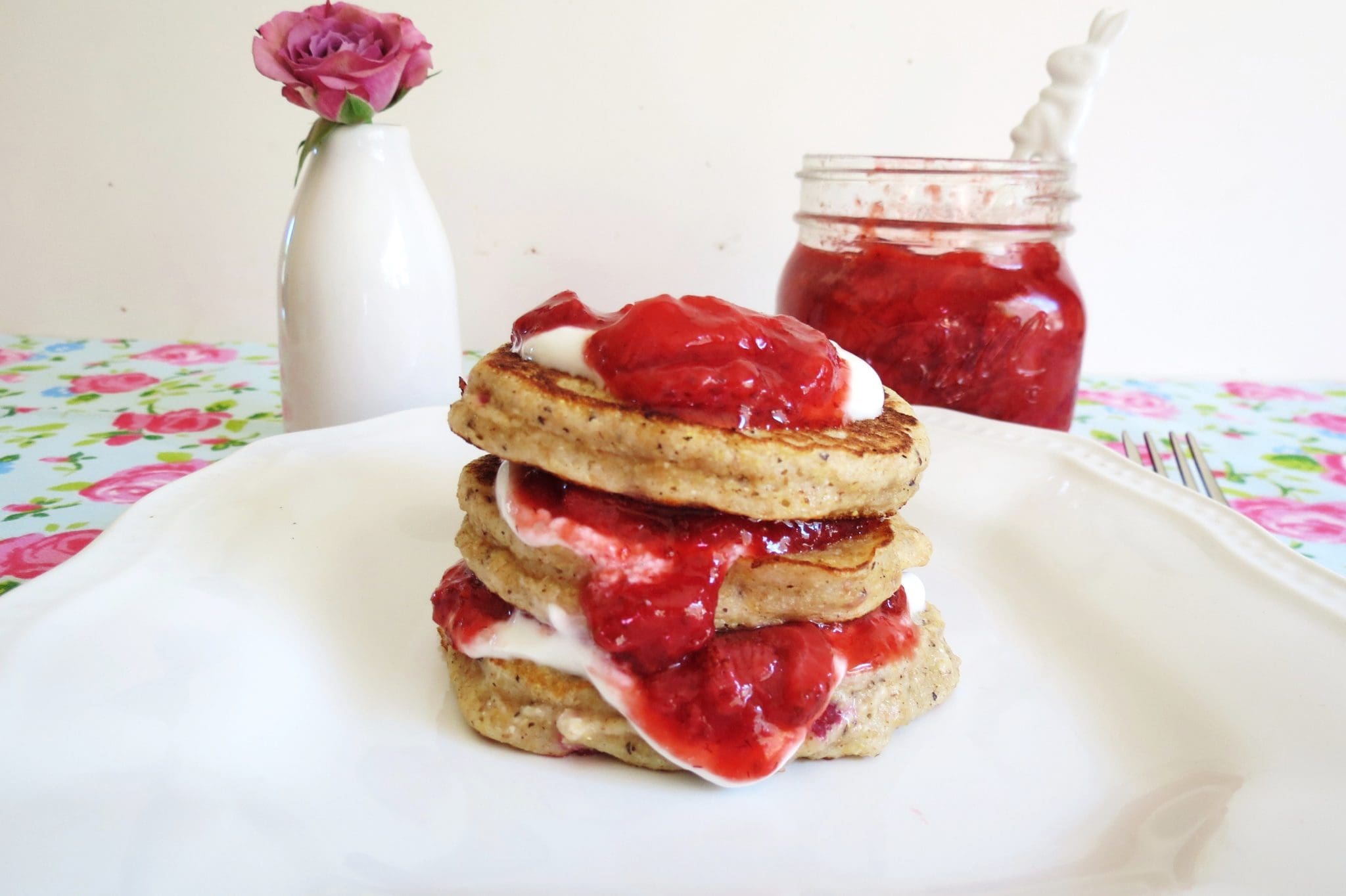 I am not a big fan of the packaged pancake mix. Yes, it is convenient but all I see in that box are packaged and vacant calories hidden in the sugar and other ingredients. Thus, I usually prefer to choose the different types and quantities of ingredients. I often substitute flour for whole grain flour and go for healthy pancakes toppings. Usually if I do not want to make such obvious changes to the ingredients and I stick to the classic pancake recipe, my focus is on making sure that I substitute the maple syrup and canned fruits for more healthy pancakes toppings.
TYPES OF HEALTHY PANCAKE TOPPINGS
When you talk about healthy pancakes, you always assume that an abundance of healthy ingredients is involved in the making of those pancakes. However, healthy pancakes do not just constitute cutting out on the best parts of what makes pancakes what they are. I believe that you should cut calories where you can and where you want to. If you like the basic pancake as they are, then shift your attention on making the toppings healthier.
Your healthy pancakes toppings can come in such a large variety. Does the phrase 'the world is your oyster' ring any bells? Some very simple types of healthy pancakes toppings can be as follow:
Taking a bunch of sweet blueberries, black berries and raspberries make a puree out of them by mixing them in a blender and then heating that mixture in a pot on the stove. Add some honey if you want to sweeten the entire puree. These will go a long way in making for very healthy pancakes toppings. Instead of the store bough jam which has a number of preservatives and large amounts of sugar; Mixed Berry Puree is a better and healthier option.
Peaches and Low Fat Yogurt
If you are in the mood for peaches, then take a can of juicy sliced peaches and cover your pancakes with a generous spoonful of peaches and a large scoop of low fat vanilla yogurt. Make sure that the can you use for the peaches, specifies that it is a juice one and not the syrup one because that will also help reducing the sugar content by a long way.
A sweet but spicy taste on your pancakes n the morning really gives you a jolt and gets you moving. Sugar is nice but so is spice. A combination of apple and cinnamon has always been a classic one and this time it is no different. Using it as a healthy pancakes topping, it is low calorie and quite nutritious! Cutting your apple into slices, you sprinkle it with cinnamon and bake it for a few minutes to achieve its golden coloring and delicious taste! You can also follow Apple Sauce Pancake Recipe.
UNIQUE HEALTHY PANCAKE TOPPINGS
Now if you are one of those people who like variety in their food and a different twist to every meal, you can even make healthy pancakes by applying unique healthy pancakes toppings. If you want to move away from the daily classical pancakes only covered in maple syrup, then look at the following ideas which will give you a savory experience altogether.
Chevre and Spinach Topping
Want to break away from the same traditional pancakes you get to eat every Sunday? Go for something savory rather than that familiar sweet taste you have become accustomed to. This healthy pancake topping asks for a combination of creamy low fat goat's milk cheese (chevre) and tender baby spinach. These are not only healthy but taste absolutely delicious and are very low calorie and healthy at the same time!
Almond Butter and Bananas Topping
Protein is one of those nutrients whose name we actually know and remember. This particular pancake topping is bursting with this special nutrient. Natural almond nut butter has a very high protein content. Top that with freshly sliced bananas and you have hit the mother load! A mouthwatering combination, it makes you want to gulp down a dozen of these.
Maple and Turkey bacon Topping
Bacon is an all-time favorite breakfast item so are pancakes. So why not mix the two. Instead of the fattening and greasy bacon, opt for low fat lean turkey bacon and use pure maple syrup. These make for a pretty interesting combination and will no doubt leave your taste buds tingling.