Apple ring oatmeal pancakes
When it comes to eating healthy pancakes, the list out there is endless with so much variety. Different types of pancakes are available with different nutritious values and each one seems better than the next. But in terms of uniqueness and nutritious, apple ring oatmeal pancakes take the cake.
Apple ring oatmeal pancakes resemble donuts and I love donuts.. They have a whole in their middle and round apple slices are dipped in oatmeal pancake batter and cooked thoroughly. This results in a lot more fruit content and a higher fiber content and way less calories.
These pancakes make a for a good breakfast meal or even a lunch meal> They are very filling and it is a mere 57 calories per ring so for all those weight watchers this is a godsend. It will push along their weight loss journey.
The presence of the apple doesn't diminish the softness or the moist nature of the pancake. These pancakes cook like the regular ones and when you take a bite you can tell that the apple has softened slightly but there is still the presence of that crispy crunch and the juice is still there. The best part is that you don't even need an abundant supply of that calorie laden maple syrup. The apple's sweetness is just right to keep your sweet tooth occupied and satisfied.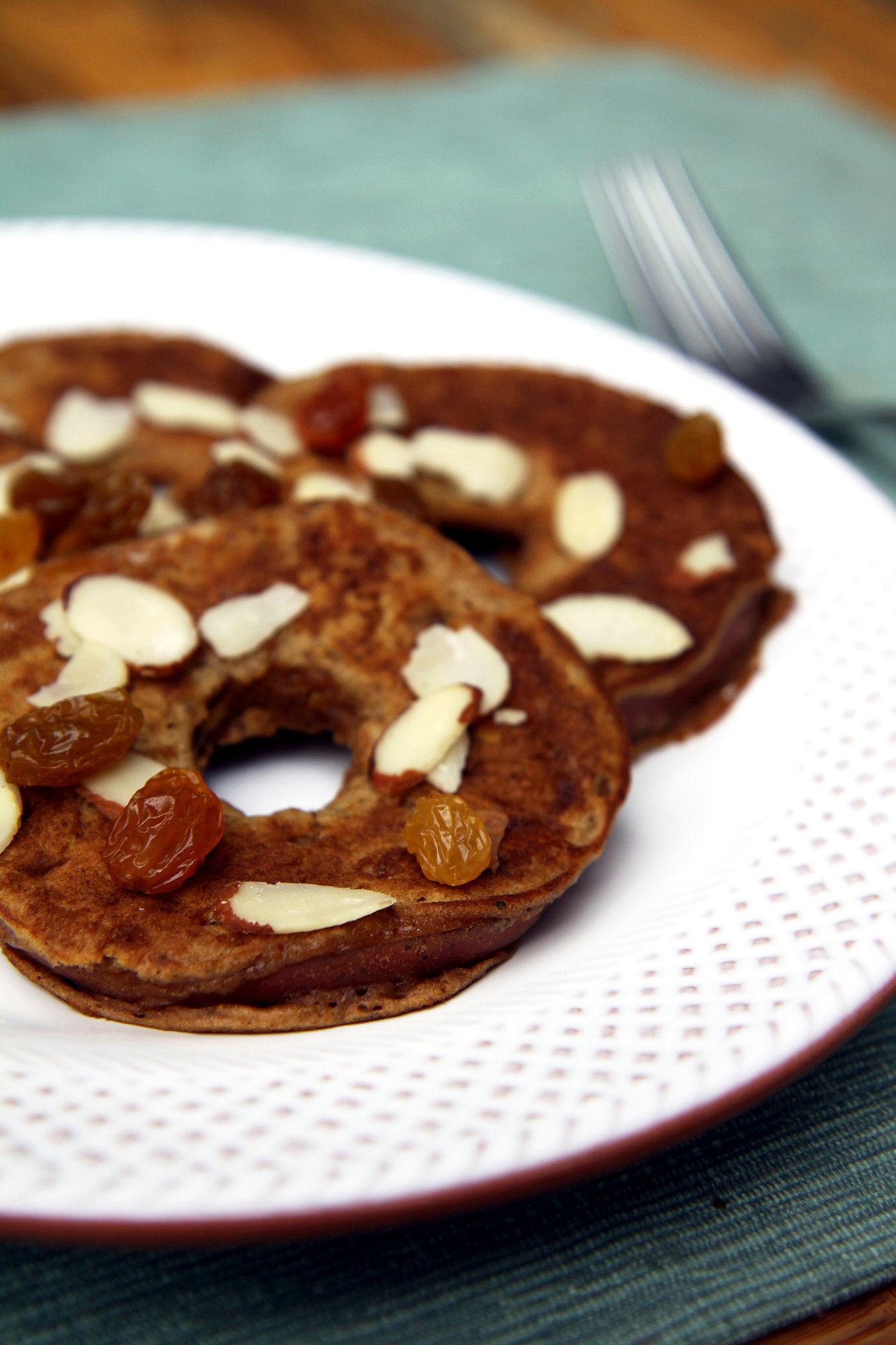 The calorie content of apple ring oatmeal pancakes is very low. A mere 57 calories per serving. From this, the calories from fat are approximately around 6. It has a total of 0.7g of total fat and 0.2g of saturated fat. 10mg of cholesterol are present in these pancakes and 78mg of Sodium. It has a high potassium content of around 132mg and an 11.5g of carbohydrates. The dietary fiber packed in these healthy yet delicious pancakes is 1.3g and the sugar content is 4.7g. Proteins are 1.5g. Now these pancakes contain 1% of Vitamin A and 3% of Vitamin C. They also provide 3% of Calcium and 3% of Iron.
Apple ring oatmeal pancakes are not merely good for the health but are pretty much good in taste. Obviously you won't get the same experience as you do when eating the normal floury sugary pancakes which are swimming maple syrup but their taste is unique, different and pretty good. Just because it is supposed to be healthy does not mean that one should assume that the taste will be bad as well.